NIAMSH Supporters
In our society when talk about job creation with famous entrepreneurs, we will find many interesting points in what they say, because they have learned these lessons through hard work and vast experience.
Anyone active in the production of hospital clothes and surgical drapes and gowns has heard of Teb and Polymer Corporation. The company has defined its mission as developing the Iranian high quality medical product. The vision of the managers of this company is to see the day when the phrase "Made in Iran" guarantees higher quality and complete trust first in domestic and then in international markets.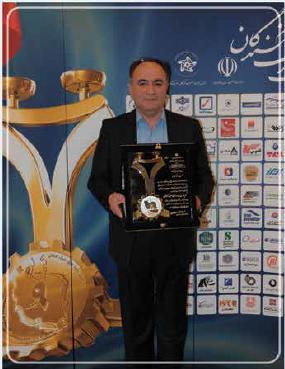 Mr. Jafari Kaffash, the CEO, has managed to globalize the activities of Teb and Polymer Corporation and create many new jobs. In a friendly chat with him, he mentions the following hints about entrepreneurship and some advice for young people. He says:
"I believe that every business of bases its modus operandi on honesty, commitment, and good intentions and not merely financial gain, it will be successful in all business areas and in helping the nation advance.
I believe that one of the main factors in the success of every business is to prioritize the interests of the collective over the interests of the individual, and have faith in the fact that the advancement of the corporation and the business is contingent on being beneficial to all employees from the earnings of the company and an increase in the benefit of the company happens when all the employees have a proper wage. Foresight and avoiding haste in progressing within the framework of a plan can lead our youths to achieve success".