"The First International Conference of Brokers"
Today, the issue of receiving specialist services to promote the business objectives of economic enterprises is one of the major issues which concerns all steps from the emergence of the idea of creating a business to developing it. What is certain is the success of a business with the benefit of professional business development services, or the receipt of specialized commercialization services. Here, the role of the brokers in undisputable. One sign of the importance of this is the fact that there are more than 10 thousand inactive and stagnant small and medium enterprises in the country, usually due to lack of liquidity or bad management over the past years.
Considering the importance of the topic of active associations and associations in the field of brokerage with the support of the Ministry of Industry, Mining and Trade, and with the advanced industrial countries for the first time in the Middle East, they will take part in Brokerexpo2016. With the potential of this event, the opportunity to benefit from economic, investment, service, industrial and technological activists from the service providers in different fields will be created.
Brokerage Services Introduced at Brokerexpo2016 Exhibition
Registration brokers (company registration, trademarks and intellectual property)
Brokers of Management Consultancy Services and Legal Offices
Educational Services Brokers
Technical Knowledge Transfer Brokers
Market development brokers
Advertising and media brokers
Customs brokers (dischargers)
Financing brokers
Banking and exchange brokers
Stock brokers and capital financing companies
Official Insurance Brokers and Reinsurance
Barter brokers
Leasing brokers
Export and import brokers
Services of organizers of conferences and exhibitions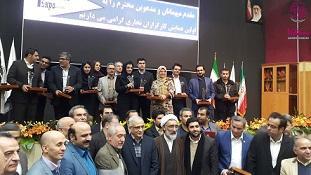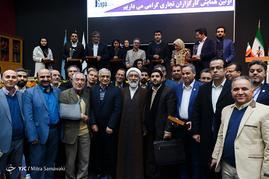 The Fourth Ceremony for Acknowledging the Achievements of Knowledge Based Companies
In the fourth Ceremony for Acknowledging the Achievements of Knowledge Based Companies was held in the Innovation and Fulfillment Building, NIAMSH was able to have a glowing presence with its up to date technology. Right now about 15 knowledge based products of NIAMSH have undergone the evaluation stages and soon will be patented.
With the unveiling of the equipment, the efforts and efforts of companies that were prepared for their new achievements in the industry, medical equipment and other equipment were visited and acknowledged by the elite present.
The event was held in 2016 with the presence of Dr. Nahavandian, the President Hassan Rouhani's Chief of Staff, and Mr. Akbar Torkan, the Supreme Advisor to the President and the Head of the Secretariat of the Supreme Council of the Free Zones.