Iran Health Exhibition
Iran Health International Exhibition of Medical, Dental, Laboratory, Pharmaceutical and Health Services with eighteen years of experience, is considered the second most important event of its kind in the region. It is held annually in Tehran International Exhibition Center with a permit from Organization for the Development of Iranian Trade and Cooperation with the International Organization of Islamic Exhibitions of Iran and the Ministry of Health and Medical Education. Each year more than 20 thousand people visit this exhibition. Iran Health International Exhibition enables the actors in this industry to form a better relationship with the managers of hospitals and health centers nationwide. Participation in business meetings and conferences and programs can, in addition to raising the level of knowledge and awareness of producers and researchers, provide a good platform for familiarizing, engaging and developing companies. One of the goals of the exhibition is to showcase the capabilities of the health industry in Iran, to unveil the technologies of the day, to promote health tourism, to support the elite producers and entrepreneurs, and to communicate with health centers and educational institutions. NIAMSH company was successfully present in this exhibition and managed to create a good opportunity for a better relationship with its customers.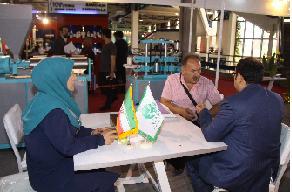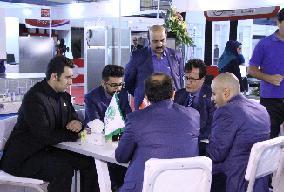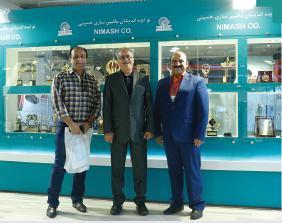 ---
Arab Health Exhibition
Arab Health Expedition took place on 30th January until February 2nd 2017 in Dubai International Convention and Exhibition Center. Arab Health 2017 hosted a total of 4,072 exhibitors from 70 countries in the world. Some Iranian delegates were also present. Although Iranian companies did not even comprise %0.5 of the delegates present, this spontaneous initiative happened under the supervision of our friends in Medical Engineering magazine, the union of medical equipment exporters,  and the association for manufacturers of medical equipment, and that action is worthy of praise and gratitude. NIAMSH company was aware of our nation's abilities and potentials in investment and was present with that ideal in mind.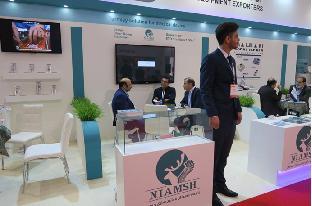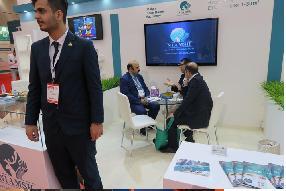 ---
CAMPA Med Exhibition
This exhibition is held annually in the aforementioned date and lasts four days, hosting the greatest fair for medical equipment technology. NIAMSH has been present there for two successive years and had managed to bring glory to Iran and Iranians.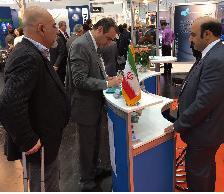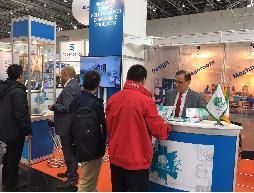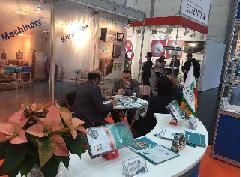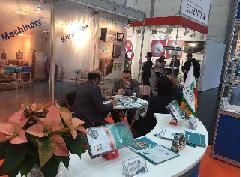 ---
Iran Project Exhibition in Azerbaijan
The second specialized Iran Project Exhibition in cooperation with Iran and Azerbaijan Business Forum, focusing on oil, gas, petrochemicals, and architecture, medical equipment, electricity, water, food, banking, agriculture, auto industry, rail transport, tourism, health tourism, and insurance, with the purpose of expanding the Iranian and Azerbaijani relationship. It was held in 2016 in Azerbaijan.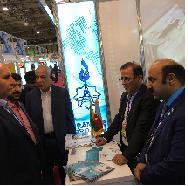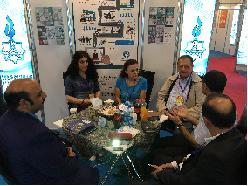 ---
Broker Expo2016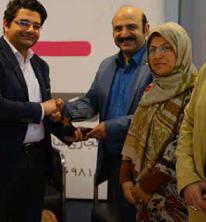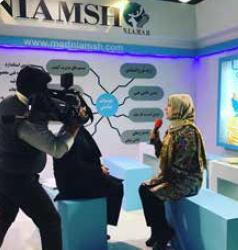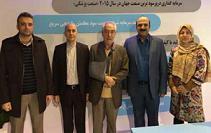 ---
Kish Invex
The eighth exhibition for investment opportunities in Iran was held in Kish Island, and at the same time and the same place the third exhibition for stock market, banking, insurance, and privatisation was held. The goal of this international was the introduction of the capabilities of internal and external financial institutions, capabilities and achievements of the capital market, money and insurance, providing modern banking and insurance services, increasing capacities for competition of the country's financial and capital markets with similar markets in the region and introducing investment opportunities. In addition, attracting private sector participation and domestic and foreign investors, presenting the latest financing patterns for investment projects and exchanging technical and commercial information between investors and executives of investment projects were the other goals of this event which were met.